By Stephen Fagin, Curator, The Sixth Floor Museum at Dealey Plaza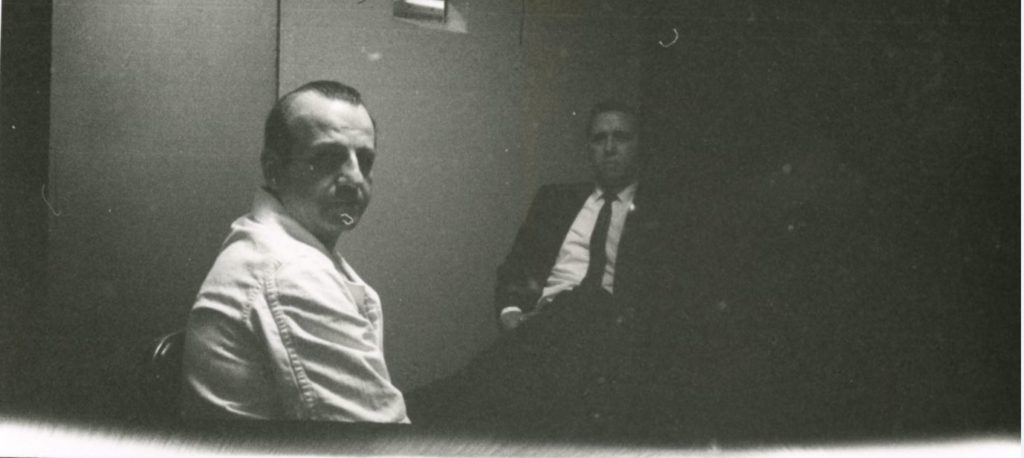 "Whatever happened to Jack Ruby?" It remains one of the most frequently asked questions we receive from Museum visitors and students. Most are surprised to hear that Ruby spent the remainder of his life incarcerated in a building adjacent to Dealey Plaza. After being found guilty of murder with malice on March 14, 1964, Ruby remained in a cell on the sixth floor of the Dallas County Criminal Courts building while his attorneys appealed the verdict, which was ultimately overturned by the Texas Court of Criminal Appeals. Had he not passed away on January 3, 1967, Ruby would have received a new trial in Wichita Falls, Texas later that year.
Jack Ruby was a unique prisoner. In addition to regular jail personnel, Sheriff Bill Decker assigned deputy sheriffs to "babysit" the high-profile prisoner to make sure he stayed safe. "You just had to sit there and hopefully get along with him," recalled deputy sheriff Benny Bob Barrett in his oral history, "and most of us did." Ruby's well known respect for law enforcement continued during his incarceration as he engaged his "babysitters" in conversation, sometimes planning future business opportunities.  "Ruby [had] the idea that he could manufacture this stuff to keep people's hair from coming out, and wanting me to go into business with him," explained Barrett. [He] never gave up his desire to make money."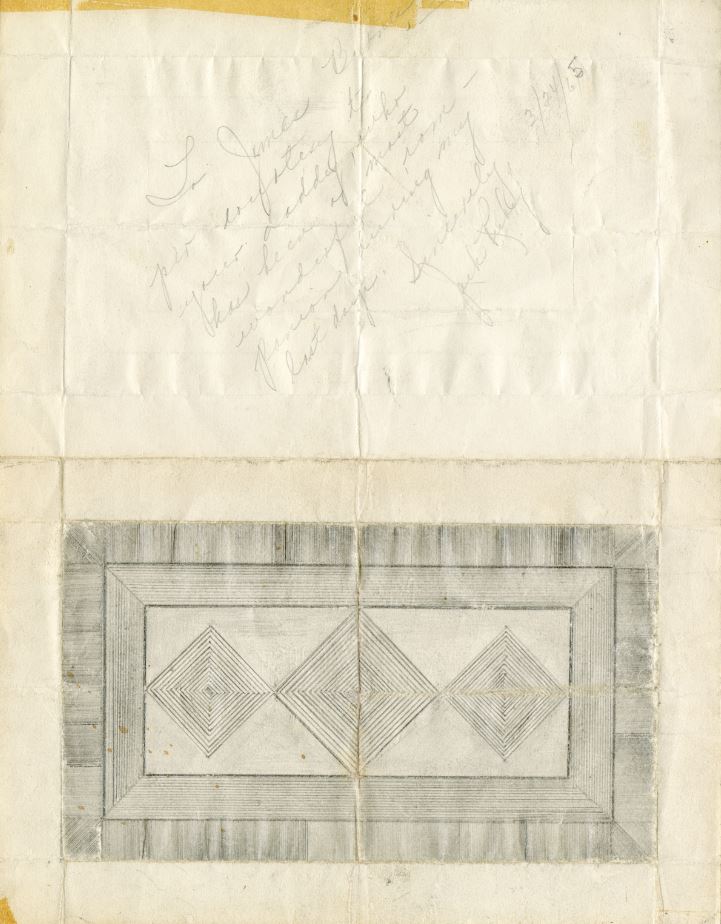 Deputy sheriff Archie Barnes played dominos and other games with Ruby. Ruby once presented Barnes with a geometric drawing—one of countless intricate doodles he made in jail—for the deputy's children. Barnes also recalled, "We both read a lot during this time… and especially on deep nights when the lights wasn't as bright… I got to where I couldn't see good." Ruby loaned Barnes his eyeglasses and later insisted that the deputy keep them.
According to Ruby's optometrist Dr. Thurman Ray, Ruby went through several pairs of glasses while at the Dallas County Jail. Ruby kept "breaking them, flushing them down the commode," said Ray in his oral history. "I always said… 'Only a crazy man would do this.'" Researchers continue to speculate on Jack Ruby's mental state during the final years of his life. Deputies were aware that Ruby was suicidal at times, and Benny Bob Barrett heard that Ruby once "jumped up and stuck his finger in that socket of the light bulb supposedly."
In an oral history recorded less than two months before his death in 1995, Ruby's longtime attorney Phil Burleson bluntly stated that during this period Ruby "was totally out of it" and often made bizarre allegations. Ruby shared with deputy sheriff Al Maddox his fears that he was being injected with cancer cells. While this has persisted as a conspiracy theory for many years, it is medically impossible to contract cancer via injection.
However, as with most aspects of the Kennedy assassination story, there are still lingering questions associated with Jack Ruby, his colorful past which included low-level mafia connections, and the shooting of Lee Harvey Oswald. Following a court appearance during his appeal process, Ruby famously told reporters, "The world will never know the true facts of what occurred, my motives." He further suggested that people in high positions "had so much to gain." This statement, among others made in these final years, continue to interest (and perplex) researchers who believe that there is more to the story of Jack Ruby.