Exhibit Audio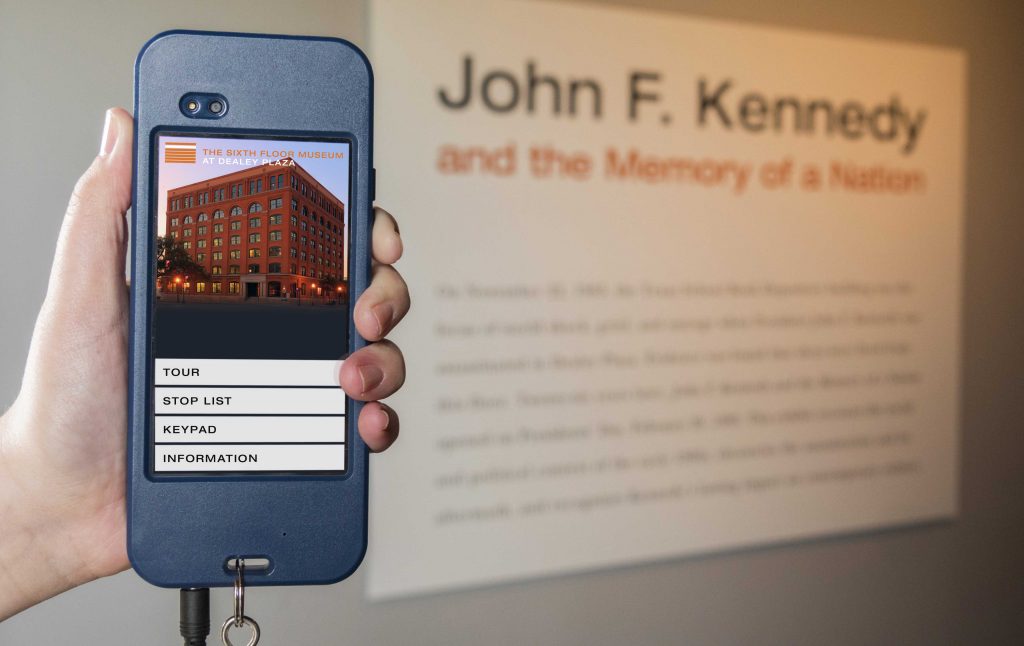 Pierce Allman, the first reporter to broadcast from the Texas School Book Depository on November 22, 1963 narrates our Sixth Floor exhibit audio guide.
It is included with admission and available in English, Spanish, German, French, Brazilian Portuguese, Japanese and Mandarin Chinese.
A Youth version is also available in English only.
An American Sign Language (ASL) guide is also available for the Deaf and Hard-of-Hearing (see below for more information).
Audio guides are available in English.
Guía de audio disponible en español.
Audioguide in Deutsch.
Audioguide in Portugiesisch.
Audio guide disponible en français.
日本で利用可能なオーディオガイド
音频指南中提供普通话
Audio guide available in a Youth version (English only).
---
ASL Guide
An American Sign Language (ASL) translation of the guide is available for Deaf and Hard-of-Hearing visitors. Please request the ASL guide at the Admissions Desk. A limited number of the ASL players are available on a first come, first served basis.