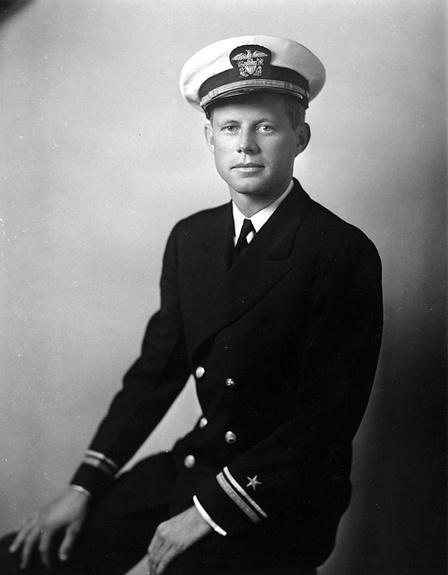 This weekend, we celebrate Memorial Day and honor those who gave their lives serving our country. Sunday also coincides with President Kennedy's 99th birthday. That is perhaps appropriate considering the president's great support of the military. Kennedy himself served in the United States Naval Reserve during World War II. "I can imagine a no more rewarding career," he said, while speaking at the U.S. Naval Academy in 1963.
Less than two months before the birth of the future President John F. Kennedy in 1917, the United States officially declared war on the German Empire, three years into World War I. President Woodrow Wilson, who had just started his second term in March, spoke before a joint session of Congress on April 2, 1917. Although he had advocated neutrality, recent world events prompted him to push for U.S. entry, declaring it to be the "war to end war." World War I would conclude the following year with the Armistice of Compiègne—ending the fight on the Western Front—between the Allies and Germany on November 11, 1918.
43 years later, President Kennedy would recognize those who "flew and fought in the skies over Europe" at a reunion of World War I veterans. He wrote: "The courage and spirit of those who led the way established a proud tradition for the airmen who followed in World War II, Korea, and the Cold War of today."
Like President Kennedy, we take this weekend to show our appreciation for all those who have served and are serving our nation.
In honor of President Kennedy's 99th birthday, we will be offering 99 cent ice cream (the President's favorite food) at the Museum Store+Café all Memorial Day weekend. In addition, the Museum will have extended holiday hours on Monday, May 30, and will be open 10 a.m. to 6 p.m.
From all of us at the Museum, have a happy and safe holiday weekend!

>