December 8, 2016
by Stephen Fagin, Curator, The Sixth Floor Museum at Dealey Plaza
Earlier this year I was invited to teach a short-term, non-credit course on the Kennedy assassination as part of Richland College's Emeritus plus 50 program.  Richland, part of the Dallas County Community College District, offers a selection of diverse classes to provide "affordable, quality education to enable individuals 50 and over to stay intellectually challenged and enriched, physically fit and socially connected."
It was an honor to be included, and during the Fall semester I taught a six-hour course entitled "JFK, Dallas and the Power of Memory."  This was spread across four Monday evening classes on the Richland campus on Abrams Road in Dallas.  Much to my surprise, two of the individuals who signed up for the course were "non-rememberers," both born more than a decade after the assassination.  While not commonly known, Dallas County residents of all ages can enroll in Emeritus classes, and I was thrilled to see some young people take advantage of this opportunity.  The rest of the attendees were, on occasion, willing to share their own memories and discuss the impact of this tragic event.  Two of those individuals will soon be recording interviews as part of our ongoing Oral History Project.
During the four classes, we covered a wide variety of topics: Dallas stories related to the 1960 campaign between John F. Kennedy and Richard Nixon, the city's political climate at the time, background on the President's trip to Texas in November 1963, and of course, the assassination itself—told through the personal perspectives of more than a dozen individuals: police officers, reporters, schoolchildren and many others.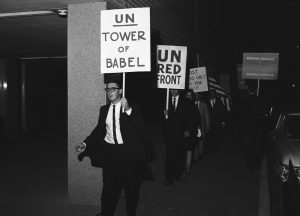 No course on the assassination would be complete without a look at the investigations and lingering questions.  So we spent time on Lee Harvey Oswald, Jack Ruby and the most popular theories and influential literature over the past half century.  Ultimately, we brought the story back to Dallas, concluding with a look at Kennedy memorialization and the creation of The Sixth Floor Museum at Dealey Plaza.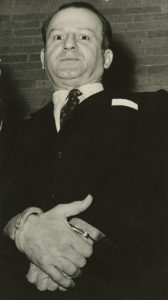 While there were no formal evaluations, I did receive a few comments from those who enrolled in the class.  One of the younger attendees wrote to me, "…[T]hank you for such a fascinating walk through history. When I realized I had registered for a class intended for senior citizens, I was worried I should not have been in there! I'm so glad non-seniors were allowed, even if I don't have any first-hand memories to share."  I was humbled to receive a note from another attendee, a Dallas high school student in 1963: "Anytime someone can take an hour and a half and turn it into 20 min. is in command. Could have even used a couple of more classes on this topic!"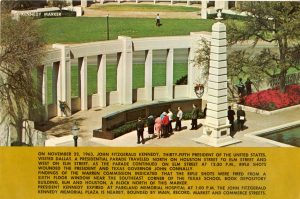 For me, it was a worthwhile and fascinating experience—a rare chance to explore so many facets of the assassination story with the same group of people.  If you are a Dallas County resident—of any age—and would like to take this class, it will be offered again as part of the Emeritus Spring 2017 semester.  I will be teaching "JFK, Dallas, and the Power of Memory" across four Monday evenings, April 17 to May 8.  If you are interested in registering, please visit this website for more information.
August 31, 2016
by Ani Simmons, Education Program Coordinator, The Sixth Floor Museum at Dealey Plaza
Teachers! Congrats on surviving the first week back to school with students! As a former teacher, I know this is always a great week of meeting new students and an exhausting week as you look ahead to the next 180 days of instruction.
Here at The Sixth Floor Museum, we have lots of resources to enhance your school year and hopefully, you'll be able to take advantage of some of them.
In addition to our permanent exhibit, which tells the story of President Kennedy's assassination and its impact, we have 2 special temporary exhibits this year that are certain to fit into your curriculum. Of course, you can book a school visit to the Museum at anytime.
A Time For Greatness: The 1960 Kennedy Campaign, through November 13, 2016
It's the final few months of our special election year exhibit about one of the closest elections in U.S. history, Kennedy's victory over Richard Nixon in 1960. Don't miss this in-depth look at what is often considered to be the first modern day presidential campaign—noted for being the first election to feature a televised debate, the first to include all 50 states and the first to elect a president born in the 20th century.
Check out our TEK-aligned education program and lesson plans available at JFK.org/ATimeForGreatness, and don't forget to book your trip to visit the exhibit before it closes after Election Day!
Amending America: The Bill of Rights, A National Archives and Records Administration Traveling Exhibit, January 24 – March 16, 2017
This special spring exhibit marks the 225th Anniversary of the ratification of the Bill of Rights. Students will learn about how the first 10 amendments came to be and how each amendment protects our citizens.
Amending America: The Bill of Rights was created by the National Archives and Records Administration, Washington, D.C. The national tour is presented in part by AT&T, History®, Seedlings Foundation, and the National Archives Foundation.
Stay tuned for public and education programs and pre/post-visit lesson information!
Did you know you can get more out of your visit to the Museum by adding a 50-minute in-depth program presented by the Museum's Educator and Curatorial staff? Programs are primary-source based and cover Texas standards related to critical thinking, primary sources and general social studies skills in grades 5-12. (National Standards can be found here.) Our Core Education Programs cover topics such as:
Civil rights
Elections and politics
The Space Race and the Cold War
Crime scene investigation and law enforcement
Oral histories
Most programs are available 3 ways: at the Museum, at your school or via distance learning (DL) and range in price from $50 to $125. Visit JFK.org/education to see detailed program information and book today!
Primary Source Research Opportunities
Do you have a student (or several) interested in being part of the National History Day competition in 2017? The theme, Taking a Stand in History, has lots of connection possibilities to The Sixth Floor Museum! Find out more by checking out our FREE research library, the Reading Room, and the topical resource guides that our librarian has created just for you and your students who are interested in several popular topics, including: Civil Rights, Cuba, Presidents Kennedy and Johnson, reporters, investigators and eyewitnesses to the Kennedy assassination and many more!
We offer teacher workshops mainly in the summer months; however, with special temporary exhibits we often offer teacher previews and workshops on the day before of the first day of the exhibit opening! Join our teacher email list and be the first to know about these special workshops and other special events throughout the year. Email education@jfk.org and ask to be put on the educator email list!
Teacher Exclusives
Did you know, as an educator, you can get discounted admission to the Museum with a valid educator ID? See President Kennedy's story for just $8.50 year-round!
As a bonus, educators also get a 10% discount at the Museum Store+Café!
It is my pleasure to do what I can to make your job easier! Let me know how I can help! Please feel free to contact me at education@jfk.org or visit JFK.org/education anytime for more information about all we have to offer!
Have a great year and we'll see you at the museum!
August 19, 2016
by Stephen Fagin, Curator, The Sixth Floor Museum at Dealey Plaza
Dallas news and society photographer Andy Hanson was nothing short of a local legend. When he passed away in 2008, almost half a century into his local photographic career, Hanson was called "a beloved institution," while The Dallas Morning News called his images "not just stills of moments in time, but rather…well-composed works of art." As a longtime photographer with the Dallas Times Herald, Hanson covered perhaps the most important stories of his career, the Kennedy assassination and aftermath in Dallas.
Now, The Sixth Floor Museum at Dealey Plaza is pleased to add the Kennedy-related images of Andy Hanson to its ever-growing Collection of photographs, films, and artifacts.
The Museum's Andy Hanson Collection includes more than 450 original images covering the 1960 presidential campaign, the assassination weekend, and the Jack Ruby trial in 1964. These photos, including a number of rarely seen images, chronicle the local story with a poignancy rarely found in news photography. They also complement and enhance the Museum's existing collections of Dallas Times Herald photography by providing exciting new perspectives from the Hotel Texas in Fort Worth, Dallas Love Field, the Times Herald newsroom, and other important locations that fateful weekend.
Andy Hanson (1932-2008) started his photojournalism career in the 1950s at the Houston Post before moving to the Dallas Times Herald in 1960. Although occasionally assigned feature, sports, and news photography, he was widely known as the paper's primary society and party photographer. For the Kennedy visit in November 1963, Hanson was assigned to the Hotel Texas on the night of Thursday, November 21, to photograph the Kennedys' arrival. Since he did not finish processing his Fort Worth images until the early hours of November 22, instead of a Dallas photo assignment, he managed the paper's darkroom that day.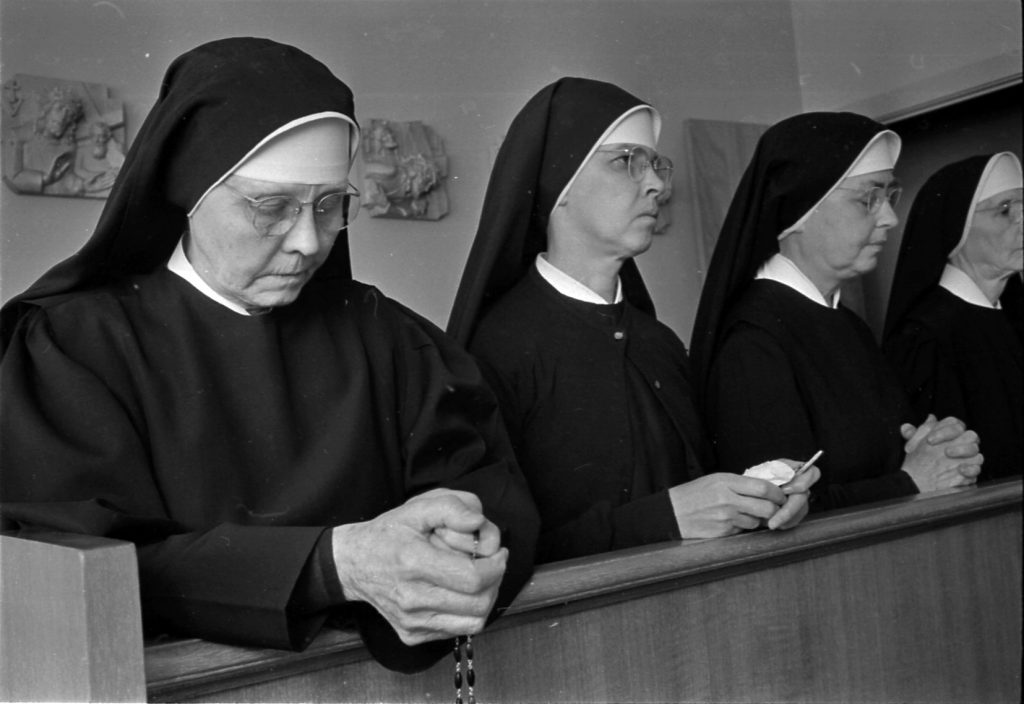 Upon learning of the assassination, Hanson rushed to Dallas Love Field in the hopes of photographing Air Force One. Unable to get close enough, he took a series of powerful images inside the terminal as shocked and saddened individuals purchased the first wave of newspapers. Back at the Herald, Hanson was the only photographer to capture the scene inside the newsroom as reporters and editors hurriedly went about their responsibilities. That night, at a Catholic Mass in Oak Cliff, he photographed nuns in prayer.  Few in Dallas captured the emotional impact of the assassination on film better than Andy Hanson.
Beyond November 22, 1963, Hanson photographed the Connally family at Parkland Hospital and physicians speaking to the press following the shooting of Lee Harvey Oswald. He later photographed the gravesite of slain Dallas Police Officer J.D. Tippit and covered part of the Jack Ruby trial. Some of his Ruby trial images appeared in the Saturday Evening Post.
Although he was capturing breaking news, largely for immediate publication in the Dallas Times Herald, Andy Hanson always photographed with an eye towards history. Today these unique images provide a timely and meaningful window into the past—exploring tragedy, its impact, and the painful aftermath in the local community.
The majority of the Museum's collections are donated by generous supporters who want materials preserved for future generations. If you have films, photographs, documents or artifacts related to the story of President Kennedy's assassination and its ongoing impact, email collections@jfk.org for more information.
July 20, 2016
This week, The Sixth Floor Museum partnered with our friends at 29 Pieces for a teacher workshop on respect and presidential elections. 29 Pieces took the educators through their Respect Project lesson and even gave the teachers a chance to participate in the Respect Art Project, which will place 25,000 pieces of art about compassion and respect around Dallas during the 2016 election season. We sat down with Karen Blessen, founder of 29 Pieces, to talk about our partnership and an exciting upcoming project.
Q: Can you tell me a little about the workshop today?
A: Today at The Sixth Floor Museum, we are doing a workshop on the Dallas Respect Project. We are going to ask everyone to take the lesson back to their classes and do it with their kids. They will create circular posters on the theme of respect and compassion, and then we'll ask them to take their artwork out into the community and display it starting September 16, so the whole city is covered with these messages about respect and compassion.
Q: Why do you think respect and compassion is so important to talk about with both students and teachers, especially now?
A: Well, they are always important. At this moment in time, there are so many emotions igniting and there are so many discussions going on, whether it's along racial lines, religious lines, whether it's about immigration or gender. There are so many thoughts about me versus them. One of the ways to unite is to learn to respect each other. And by respect, I don't mean like what your mother used to say, you have to respect me, I mean listening to each other, being open to take it in.
Q: Why did you decide to partner with the Museum?
A: There's a really deep reason that we make such great partners, with the Dallas Love Project and now with the Respect Project and the Pulitzer Centennial event in September. At the core of each of our organizations is a tragic event. Of course the Kennedy assassination for the Museum, which rocked the whole world. For 29 Pieces, it was a young man who was shot and killed in front of my home in Lakewood in August of 2000. It was a senseless killing over an attempted carjacking that barely got any media attention. So it didn't rock the whole world, but it rocked the world of all the people who knew the victim, the shooter and the people in my neighborhood. I think both of our organizations exist as ways to confront, talk about, deal with tragedy and try to make it a less violent and more peaceful world.
Q: You mentioned our joint event in September. Tell us a little about that.
A: On September 21, International Day of Peace, The Sixth Floor Museum and 29 Pieces will be coming together to host a panel discussion with some of the most decorated combat photographers alive, and it will be part of the Pulitzer Centennial. We will have five Pulitzer Prize-winning photographers and one photographer from Israel who won an international womens photography award. We're coming together to talk about the illusion and disillusion of war, and we're honoring these photographers who have witnessed this and ask them why they put themselves in harm's way, what has it done to them, what effect it's had on their own lives and what wisdom they've gleaned from their experiences that they can share.
Q: Why photographers?
A: They are so willing and so courageous in a way that I could never be. They're willing to into the volcano to really make all of us see what's going on in the world. They're living witnesses to what we maybe never would see or want to see, unless they make us. They're telling the story, which is part of both of our missions as well.
Q: Why is it important for our organizations like ours to come together to work on projects like these?
A: I think it's really important that organizations come together to work on topical projects because there's a strength in joining forces. It displays a unity publicly, it's not just one of us that's concerned about these issues, it's all of us. Just that demonstration is a powerful statement.
Stay tuned to JFK.org/events for more information about our International Day of Peace event!